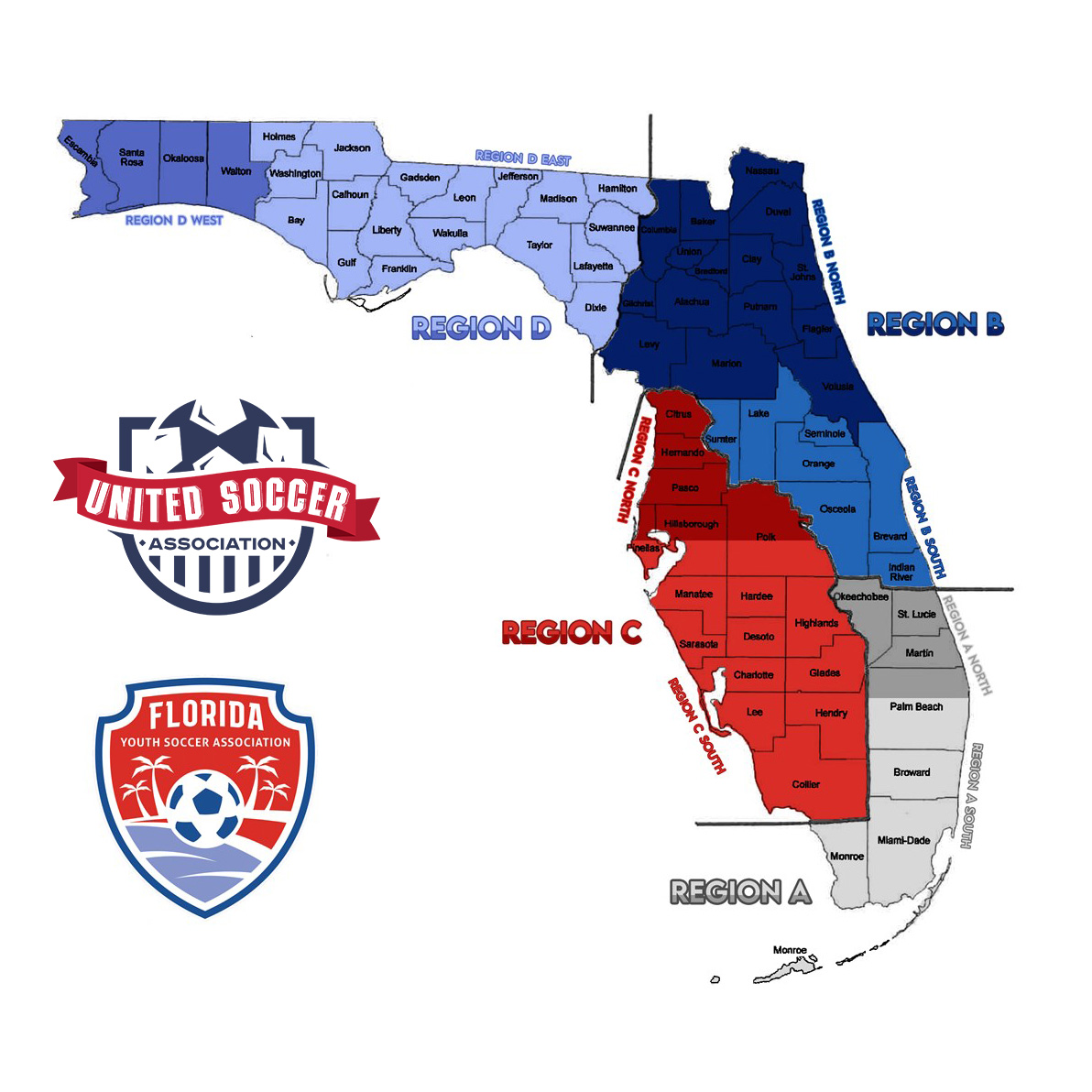 The Florida Commissioner's Cup powered by Publix is a championship competition for teams U11-U17 to have the opportunity to compete against teams of similar competitive levels within their Region throughout the state. All teams will participate in their respectiveRegion (A, B, C, or D).
Champions from each region will then advance to a Statewide final to be played April 1-2, 2023 at Lake Myrtle Sports Park in Auburndale FL.
Unsure which region your team is part of? Here's the FYSA Region Map
Registration Deadline- Dec. 10, 2022
U11-U17 Age Brackets
Cost: $450 / team
Region Dates:
– U11-12 Group Play: Feb. 4-5, 2023
– U13-17 Group Play: Feb. 25-26, 2023
– Elimination: Mar. 4-5, 2023
– Region C Finals: Mar. 11-12, 2023
Locations:
Locations of games are subject to change based on the number of teams participating in the event & age groups.
CLICK BELOW TO REGISTER
https://system.gotsport.com/event_regs/86757dca7c