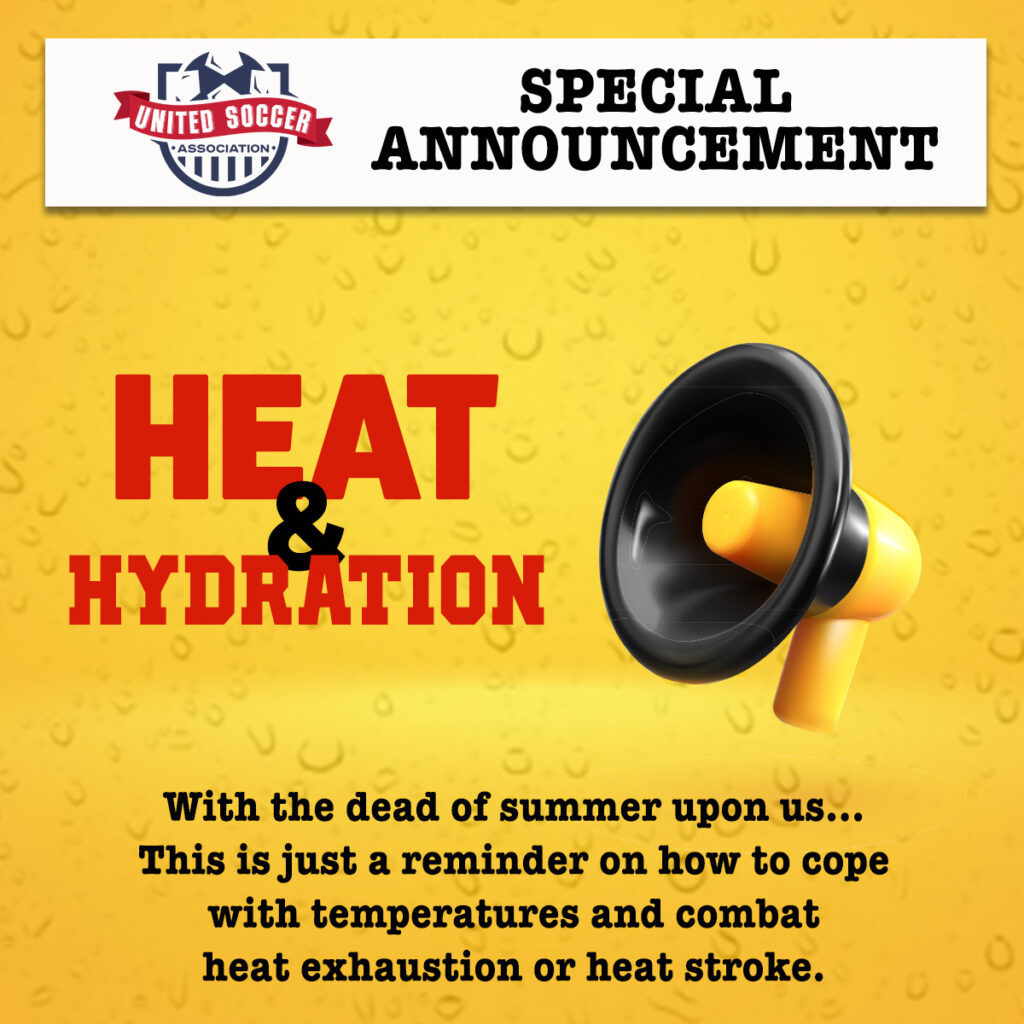 Drinking enough fluids is one of the most important things you can do to prevent heat illness, and water is generally sufficient for hydration. Dehydration, a primary contributor to heat exhaustion, occurs when people lose more fluid from the body than they take in. When this happens, the body doesn't have enough water and other fluids to carry out its normal functions.
Dehydration can cause changes in electrolytes, which affect many systems and organs of the body, including the heart, brain, and kidneys. Some mild symptoms of dehydration include lethargy, confusion, fatigue, and headache. Severe symptoms of dehydration include dizziness, rapid heartbeat, rapid breathing, and fainting. People should drink before they feel thirsty and should stay away from very sugary or alcoholic drinks, as these can cause the loss of more body fluid.
1. Make sure and OVER hydrate at least one or two gallons of water 24 hours before game time..
2. Drink even when you are NOT thirsty
3. Make sure the manager has a bucket with ICE WATER and small towels IN the ice water.
4. When possible, take a cold towel out of the bucket and apply to the back of the neck. Keep it there for 30 seconds.
5. RE APPLY frequently during the game.
Some sports drinks are OK….but water is the BEST.
HYDRATE…..HYDRATE…..HYDRATE
If at ANY time you do NOT feel right….let the coach know Immediately…