USA SOCCER
GRANTS 2024
USA Soccer Gives Back
The 2023 Grants have have been awarded. We thank all players for their submissions. Here are your winners:
Riese Throneburg- Mark Butcher Honorary Award $2k Florida Hawks FC
Rebecca Pasch- Merritt Guthrie Honorary Award $2k North Lakeland Youth Soccer
Miya Sikhakhane- USA GRANT AWARD $1k Florida Hawks FC
Charlese Thybulle- USA GRANT AWARD $1k FC Tampa Rangers
Andrew Anderson- USA GRANT AWARD $1k North Port Fusion FC
The United Soccer Association will be awarding the USA Soccer Grant (formerly known as the Joan Judd Grant) for the thirty third consecutive year, in the Spring of 2024. In the past 32 years, 671 grants totaling $418,750 have been awarded to High School Seniors. The purpose of these grants are to recognize outstanding young women and men of the community, who are USA league soccer players and who have plans to continue their education beyond high school.
This year, the USA Executive Board is authorized to offer 5 grants (two $2,000 and three for $1,000 each) for those students who meet eligibility requirements.
The deadline for applications is April 30, 2024 at 5:00pm. Winners will be notified by May 15, 2024.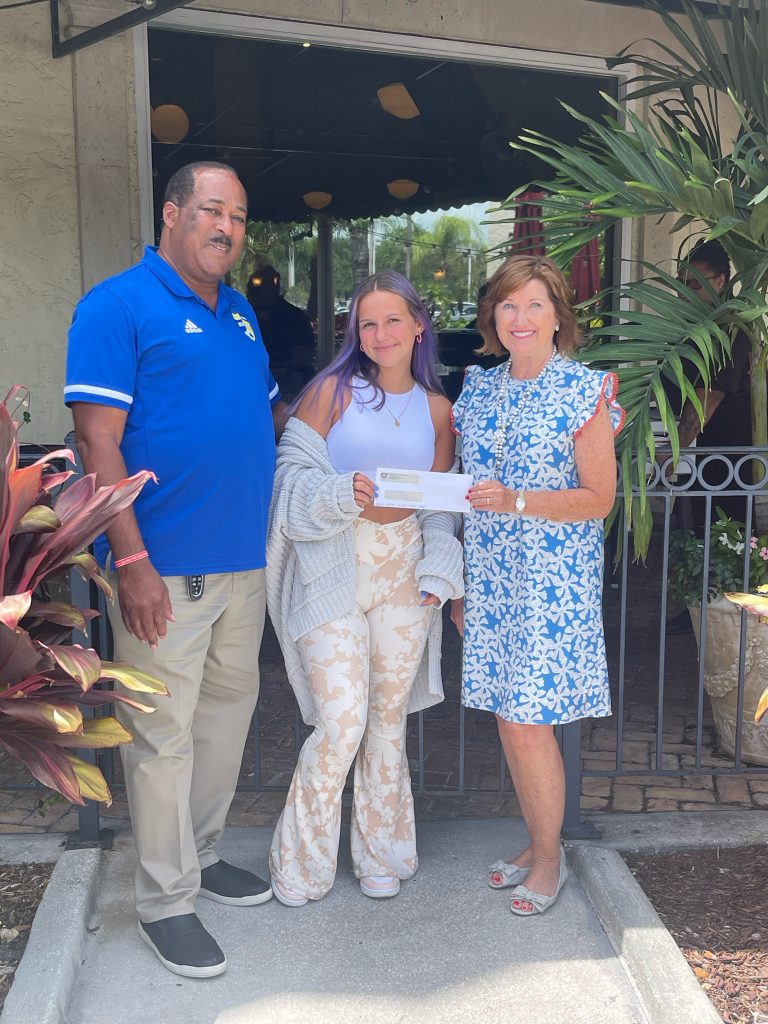 Les Moore, USA VP of Senior Boys, Ashlyn Herzog-Recipient of the Merritt Guthrie $2000 Memorial Grant, Kris Guthrie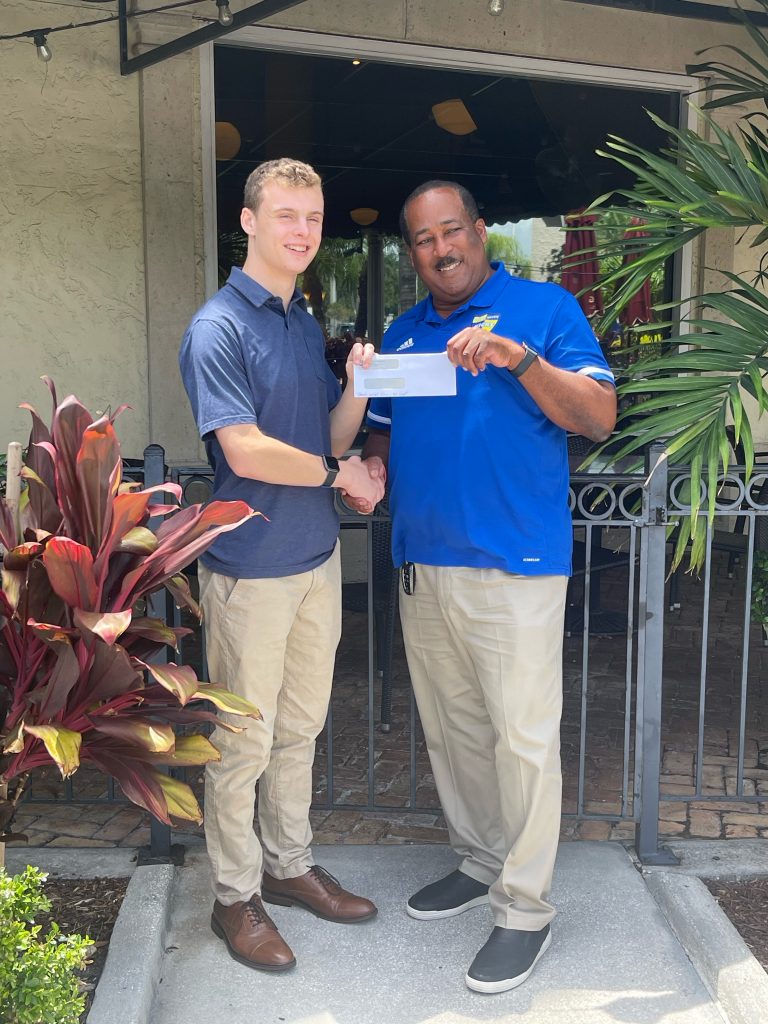 Les Moore, USA VP of Senior Boys, James Wyatt Cross-Recipient of the Merritt Guthrie $3,500 USA Grant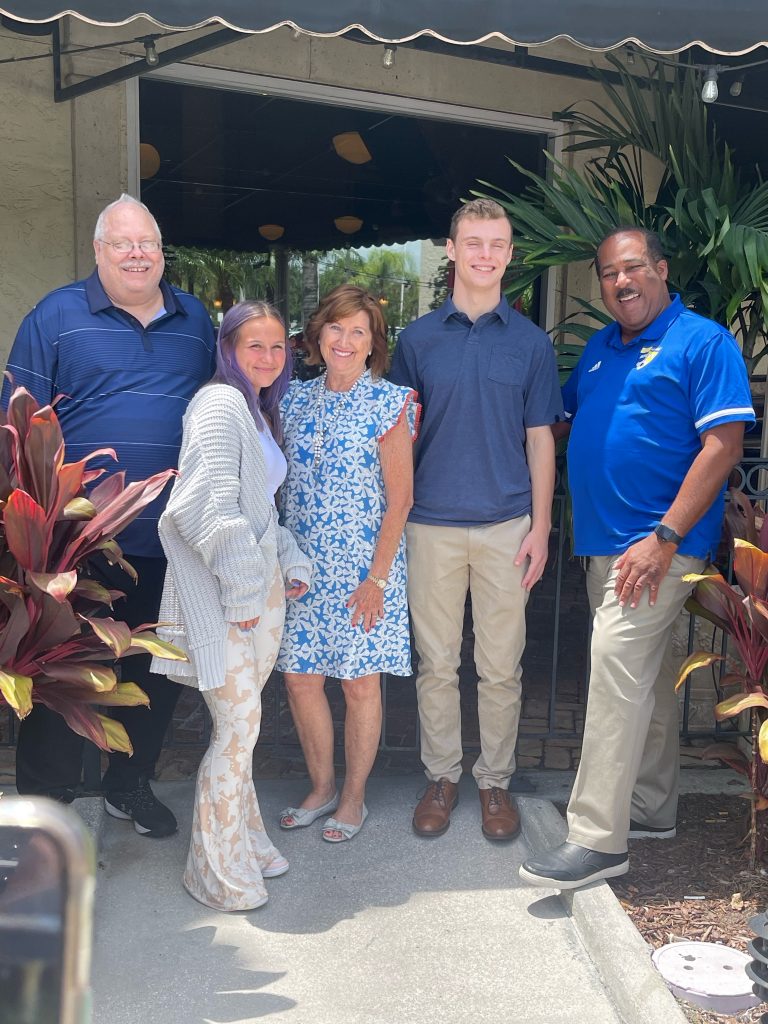 James Bowen, USA Board – Member at Large, Ashlyn Herzog, Kris Guthrie, James Wyatt Cross, Les Moore, USA VP of Senior Boys. Not pictured: Luke Nogues –   $2000 Mark Butcher Memorial Award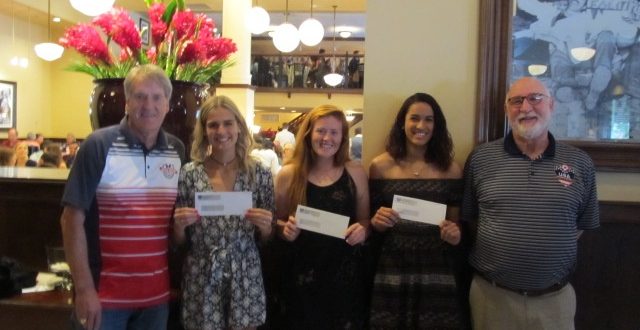 USA SOCCER is proud to announce the recipients of the 2018 United Soccer Association Grant
4 USA Soccer High School Seniors will be awarded money to further their college education at an award luncheon, held at Maggiano's Westshore Plaza, on 5/20/18 at 12:15 pm
Daniella Castrogiovanni – $2500 recipient
Alexis Campagna – $2500 recipient
Hannah Cardozo – $1000 recipient
Nathan Kotlyn – $1000 recipient
Congratulations to all on your outstanding accomplishments!
We have never met.  But, I am writing to you and the members of the Board about the upcoming Senior Season. I first want to say that I discovered recently that I am approaching my 10th year coaching competitive soccer for the Manatee Magic. In each of those years,  I have coached a team in the USA league.  So, upon recognizing this anniversary of sorts, it caused me to reflect on my experiences. The overriding, relevant reflection for our discussion is that I wanted to let you know just how much I appreciate the USA league and the consistent manner that it has run over the years I have been involved.  As clubs and people naturally are always looking for the greener grass and the next great thing to pitch to parents, the USA league in my opinion consistently puts the kids/players and the clubs at the forefront of it's mission.  Frankly, you provide a quality product and you provide a welcoming place for even  very small clubs such as ours, to develop players and teams. So, again thank you because although I  am sure there are many chaotic moments behind the curtains, for the most part, folks should have little to complain about. And it is likely that there are some hard working people around there who don't hear this enough.

With that background, I wanted to share my appreciation and that of our players and parents for your efforts at trying to get this season going. The fact that you have stepped up and perhaps stepped out of the crowd to set a stated goal of playing the season has provided much needed positivity to the lives of the teenagers and group that I coach. I can see the excitement in their play during our limited training sessions. I am aware of the recent delay. I think , most reasonable minds realize the challenges that will come from doing anything in 2020. It is tough business and I know that the Board has to wrestle with all kinds of issues related to the pandemic. The positive side is that at least we play outside, it is usually warm, the players are young and the parents have choices on whether they feel safe about their kids playing soccer. Accordingly and hopefully, that helps us ultimately get on the field. I do not write any of this with any political leaning or bent. it seems impossible to hold an opinion without an implication of some position other than the one stated. I simply wanted you and the Board to know that we appreciate your efforts to have a season. We hope the other Clubs are able to get their fields open and we hope they are also supportive. So far, our parents are universally supportive of getting on the field while at the same time doing our best to follow recommended procedures. I know we have discussed having two volunteer field Marshall's per game to ask parents to respect distancing and to support the ever more difficult jobs of referees as an example. If there is anything that I can do to help other than providing this offer of support, please do not hesitate to reach out.